We cannot emphasize enough the importance of mobile applications in our daily lives. Everything involves mobile applications, from connecting with family to networking. Even at work, we need mobile apps to organize our tasks. Most companies are utilizing internal environmental management apps to manage employees and their roles. Mobile applications are making it easier to keep track of things and optimize the workflow, and this is why there is a rapid increase in their demand. 
Mobile app development companies in the USA are integrating advanced technologies to develop their mobile applications. Significant technological and tool breakthroughs have been made in mobile app development. From straightforward text messaging programs to intricate e-commerce sites, developers have been able to use emerging technology to produce more capable and feature-rich applications. Due to this, there is an increasing need for qualified developers who can create top-notch applications for users across all platforms. In the following article, we will explore the benefits of mobile application development companies and provide you with a list of companies you can contact for development that fits your needs and budget.
Benefits Of Hiring Top Mobile App Development Companies In The USA
Any business that wants to create a successful mobile app must have access to highly qualified personnel knowledgeable about the most recent mobile technologies. They can ensure that your software looks fantastic, functions properly, and surpasses all user expectations thanks to their knowledge of design and user experience. They possess the expertise to create a user-friendly interface to help clients find what they need and finish jobs more quickly. This promotes a satisfying user experience while assuring long-term client engagement. Additionally, mobile app development companies in the USA are well-versed in the most effective coding techniques, so you can be confident that your application is constructed correctly from top to bottom.
Specialized mobile app development companies in the USA can also provide reliable support throughout each project lifecycle stage, from initial concept to launch. This includes troubleshooting issues as they arise while providing regular updates on progress toward completion, which would be difficult (if not impossible) without this type of specialized assistance. The result is smoother sailing through every step, leading to greater efficiency overall and faster time-to-market for your product or service offering.
Top 10 Mobile App Development Companies in the USA
In the following paragraph, we will discuss the top 10 mobile app development companies in the USA. You can opt for anyone who fits your budget and needs.
ScienceSoft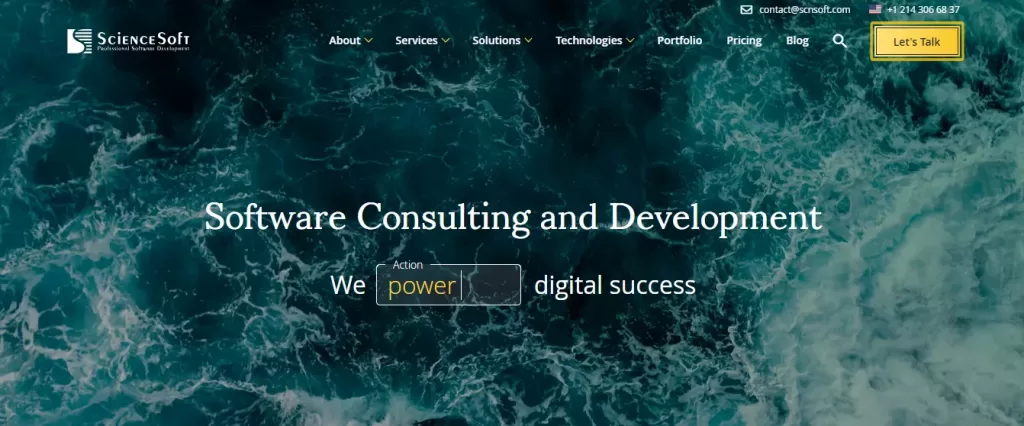 ScienceSoft, a leading global IT company in the USA, specializes in providing software development services. Their group of skilled developers has completed hundreds of projects for sectors ranging from entertainment to healthcare. To produce high-quality apps with features like customized UX design, sophisticated API integration, and data security solutions, they use the most recent technologies, like React Native and Flutter. ScienceSoft provides comprehensive design and development services to bring a client's vision to life. Their team of experienced developers offers custom solutions tailored to the specific needs of their clients. From concept creation and UX/UI design through programming, testing, launch, and maintenance, ScienceSoft will help you create a truly unique app.
Appinventiv

Appinventiv, a mobile app development company in the USA founded in 2015, is doing wonders by combining the user experience with innovative technologies and providing their users with a seamless experience. They deal with every kind of industry and have an extensive portfolio. They have provided services in retail, healthcare, finance, hospitality, etc. They offer various benefits for Android and iOS platforms, from developing cross-platform applications using the Xamarin/Ionic framework to web development and backend support. They also provide UI/UX design services to tailor the user interface according to customers' requirements and preferences, allowing them an optimal user experience on any device or platform on which they access your application.
Fueled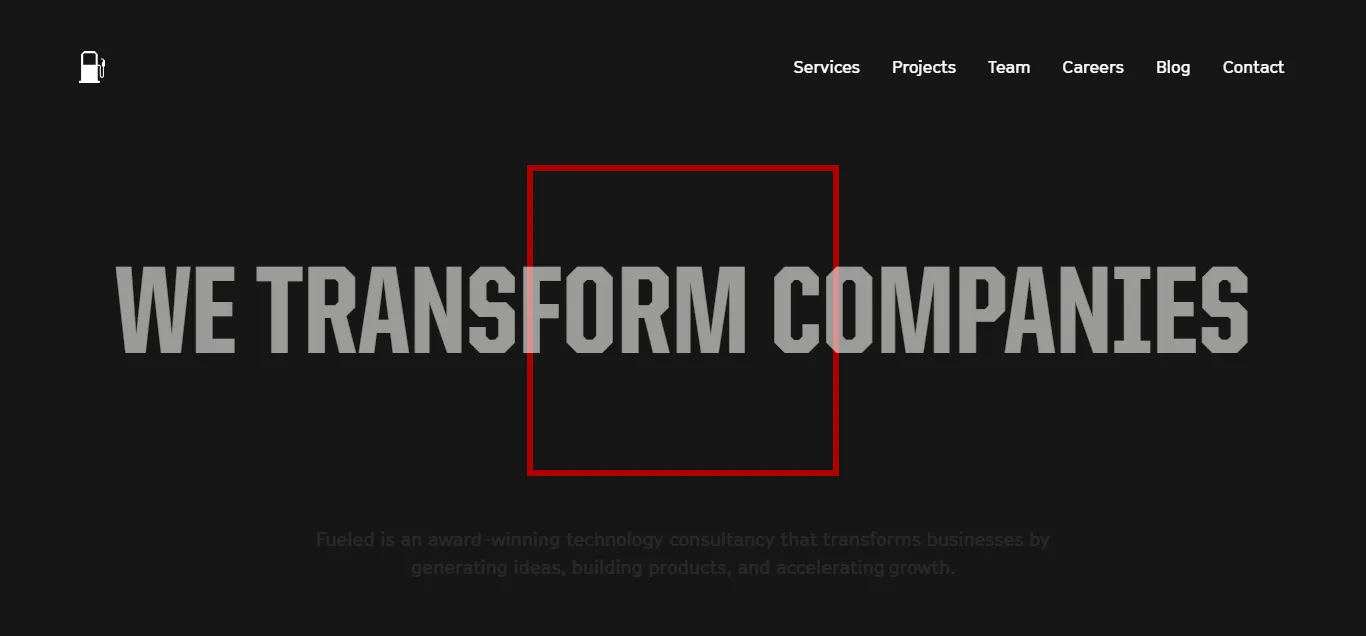 Fueled is the top mobile app development company in the USA today, offering full-service production capabilities from start to finish. The firm's expertise lies in creating modern designs backed by powerful technology tools that result in engaging apps tailored specifically for any platform or device type—phone or tablet, Android phone or tablet, Apple Watch, Fitbit, etc. Fueled also provides comprehensive backend services, including database architecture implementation, cloud hosting setup maintenance, and analytics reporting. They provide their customers with outstanding results every time! Fueled specializes in consulting services by providing valuable insights into customer behavior across platforms like iPhones and iPads, Android phones, tablets, Apple Watches, etc. With their data-driven approach, Fueled helps identify opportunities for improvement within existing applications or strategies for launching new products successfully in the marketplace! Additionally, they provide complete QA testing services before product launch so that its performance meets industry standards every time!
10Pearls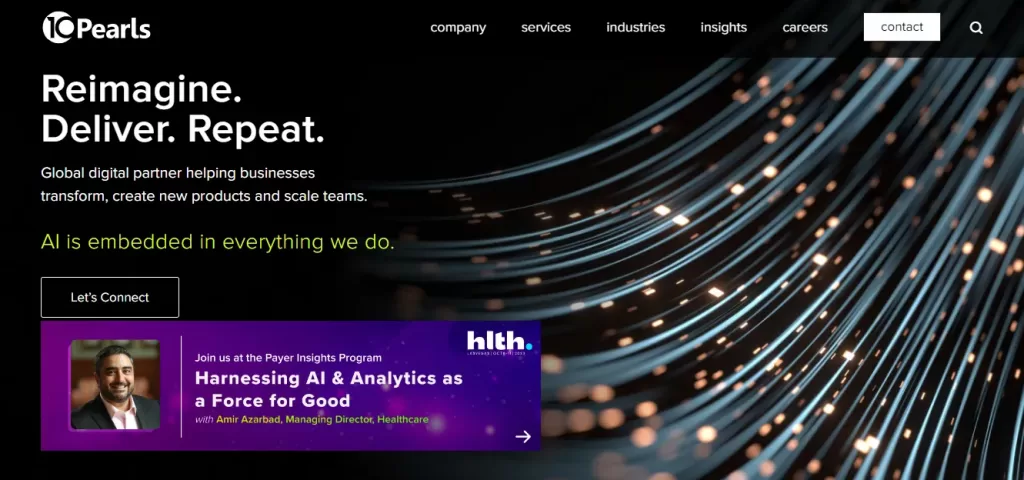 10Pearls is another top mobile app development company in the USA specializing in enterprise application development across all major operating systems, including iOS, Android, and Windows Phone, as well as HTML5-based web apps on popular frameworks like Ruby On Rails, etc. 10Pearls offers end-to-end customized solutions focusing on customer needs while ensuring that the product meets the highest quality standards throughout its life cycle, from concept stage to launch! With over a decade of industry experience, this company continues to deliver world-class success year after year! 10Pearls also focuses heavily on quality assurance (QA) throughout each step of the project lifecycle, ensuring that everything runs smoothly regarding deployment. The team uses automated tools and manual tests performed by highly qualified engineers who understand how complex technology works behind mobile applications, ensuring top-notch results each time! Their consulting expertise extends beyond just software development, as 10Pearls offers strategic advice related to business operations such as marketing campaigns and customer management processes.
Appsnado

Appsnado is a model of excellence in developing mobile applications in the USA, which came into being in 2013. In the world of hyped mobile applications and technology, where every individual demands advancement in the palm of their hands, Appsnado has carved out a unique position as a top-tier mobile app development company in the USA. The company has built an international reputation for excellence thanks to its persistent dedication to providing cutting-edge mobile solutions.
Appsnado has continually produced outstanding mobile apps for various industries, along with its dedicated and passionate team of developers and technicians. Their talented designers, strategists, and developers work directly with clients to identify their app ideas, offering profitable solutions optimized for various platforms. 
They are renowned for employing the most cutting-edge technologies in mobile app development, such as blockchain, augmented reality (AR), virtual reality (VR), and artificial intelligence (AI), to produce engaging and feature-rich apps.
Celect Studios


Celect Studios is a prominent mobile app development company in the USA and cannot be compared to any other company as it provides services that are not only exceptional but also have the power to understand clients' requirements. Understanding the power of the user's experience and implementing that power in an application is what sets Celect Studios apart. 
Celect Studios has not only developed apps for the IT sector; it has expanded its arms to multiple industries and developed top-notch applications for healthcare and educational industries, benefiting numerous citizens in the United States. We cannot ignore the fact that Celect Studios has a pool of talented people who have experience and knowledge of combining creativity and innovation with state-of-the-art technology. They transform your idea into engaging and interlinking apps with the client's desired needs. Whether its clients are businessmen or are thinking of starting a start-up, Celect Studios creates applications that can benefit them in every way. 
Chetu Inc

Chetu Inc., the top mobile app development company in the USA, is a well-known company. Chetu has a significant presence in the American tech sector and has constantly provided cutting-edge mobile app solutions to many clients. 
Their cross-platform, iOS, and Android programming proficiency enables them to meet various client needs. Chetu's development team blends creativity and technological acumen to generate remarkable results, whether developing consumer-facing apps, enterprise solutions, or mobile games.
Fictive Studios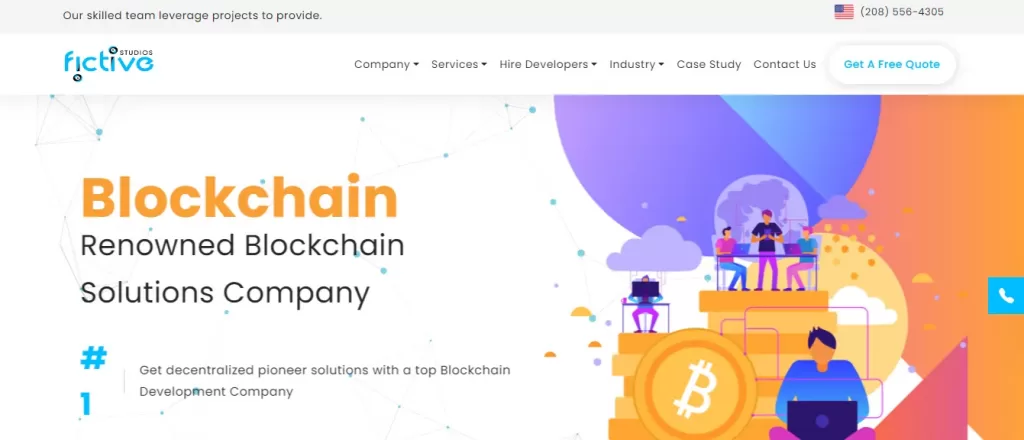 Fictive Studio is a leading mobile app development company in the USA. It is the most-identified company that has the expertise to craft unique applications by utilizing the most advanced tools. No matter if it's React Native for mobile app development or Angular JS for web applications, Fictive Studios has the expertise and experience to create customized applications that cater to the needs of their clients. 
Fictive Studios understands the technological changes that are occurring in this world, which is why it crafts technology based on the most high-tech and modernized updates that have been recently introduced in the world. It stays up with trends, and its developers are tech enthusiasts; they have a passion for crafting engaging and inspiring applications that can give users the experience that they never felt while using a mobile application. Fictive Studio's dedication to quality assurance guarantees that customers receive only first-rate products, from an idea to a fully optimized application. 
Fictive Studios has a collaborative approach that considers user feedback at each stage to maximize product success. Its dedicated developers are technicians who bring out exemplary results and work tirelessly to cater to their client's needs. This allows customers to receive top-notch results quickly and efficiently in no time. 
CMARIX
CMARIX, a leading mobile app development company in the USA, is known for its remarkable knowledge and cutting-edge approaches to developing mobile applications. CMARIX has established itself as one of the leading US firms for mobile app development because of its significant presence in the tech sector. It is always looking for top talents who can bring their innovation into the design and development process to cater to the expectations of their clients from numerous industries. Delivering superior mobile app solutions that not only meet but also surpass client expectations is a priority for CMARIX.
Conclusion
Technological advancements and modern innovations have also hit the mobile application development industry for good. Mobile app development companies in the USA can now create more user-friendly mobile applications with innovative features to keep their users engaged throughout. Choosing the best mobile app development company in the USA for your project can take time because many companies provide comparable services. Following a thorough evaluation of these businesses based on experience, portfolio, client testimonials, pricing packages, etc., we have chosen the ten best mobile app development companies that provide their customers with high-quality services at reasonable prices. 
These companies include Vokal Interactive, Wisdom Works, Fueled, 10Pearls, HData Systems, Exadel, Willow Tree, Hyperlink, and Kloudless. Each company offers unique solutions tailored to their client's needs—from native apps to web-based apps, UX design, backend engineering support, cloud hosting setup maintenance, and automated QA testing before product launch—they provide it all! With so many options available today, it is important for businesses looking for an effective app solution to do thorough research before making any decisions.