In today's digital world, mobile apps have become an essential part of businesses to stay competitive and keep up with customer demands. However, developing an app in-house can be time-consuming and costly. That's why many companies opt for outsourced mobile app development to maximize ROI. In this blog, we will discuss the pros of app development outsourcing and tips and strategies for maximizing ROI in 2023.
Pros of App Development Outsourcing


Cost-Effective Solution
One of the main advantages of outsourcing mobile app development is cost-effectiveness. Hiring an in-house team of developers is often expensive, as it involves recruitment, training, salaries, and benefits.  According to a study of 2019, 59% of companies outsource their work to reduce cost. Outsourcing mobile app development to a third-party company can save businesses a lot of money, as the outsource app development company takes care of all the costs associated with app development.
Access to Skilled Professionals
Another benefit of outsourcing mobile app development is that businesses can access a team of skilled professionals. Mobile app development companies have experienced developers, designers, and testers who specialize in building high-quality mobile applications. These professionals are up-to-date with the latest trends and technologies in app development and can provide businesses with a competitive advantage.
Focus on Core Competencies
Outsourcing mobile app development allows businesses to focus on their core competencies instead of diverting resources toward iOS app development services. Businesses can concentrate on their core business activities, such as sales and marketing, customer service, and product development.
Flexibility and Scalability
Outsourcing mobile app development provides businesses with flexibility and scalability. Businesses can scale their app development projects up or down, depending on their requirements. They can also choose to outsource only specific tasks or the entire app development process.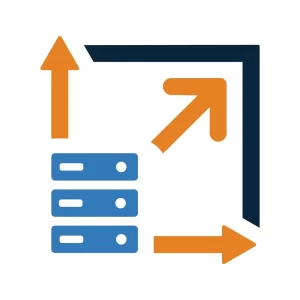 Reduces Risks
When businesses outsource, they better maintain control over their project contrary to what people believe. An outsourced team of developers gives regular updates at every single step. The large pool of outsourced developers has other team members, including project managers, business analysts, etc., to keep clients updated. Additionally, companies that offer outsourcing app development services employ best practices to eliminate any risks linked to development. Their project management team solves any internal issues that can delay the project because the team must adhere to the signed contract's terms and conditions.
Tips And Strategies for Maximizing ROI
Choose the Right Mobile App Development Outsourcing Partner
Choosing the right partner is critical to maximizing ROI with app development outsourcing. The right partner should have a proven track record of successful app development and an experienced team of developers, designers, and project managers. Additionally, they should have experience working with businesses in your industry, be familiar with your target audience, and have excellent communication skills to ensure a smooth development process.
Set Clear Goals and Expectations
Before starting any app development project, it is essential to set clear goals and expectations with your outsourced mobile app development partner. Clearly defining your goals will help your partner to understand what you're looking to achieve and ensure that the app's design and functionality align with your business objectives. This will ultimately lead to a more successful app and higher ROI.
Optimizing App Performance
Optimizing your app performance is crucial to the success of the app and maximizing ROI. Ensure that your outsourced mobile app development partner follows best practices for app performance optimization, including optimizing app speed, minimizing app crashes, and ensuring compatibility with multiple devices and operating systems.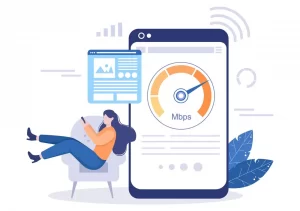 Implement Effective Monetization Strategies
Implementing effective monetization strategies can help maximize ROI with your app. These strategies include in-app advertising, in-app purchases, and subscription-based models. However, it's important to strike a balance between monetization and user experience to avoid frustrating users and driving them away from the app.
Focus on User Engagement
User engagement is key to the success of your app and ultimately maximizing ROI. Ensure that yours is designed with the user in mind and includes features that encourage engagement, such as push notifications, personalized content, and gamification. This will help increase user retention, which will drive more revenue from your app.
Embrace Latest Technologies
Mobile app development is a rapidly evolving field, and it's essential to stay up-to-date with the latest technologies and trends. Embracing the latest technologies, such as artificial intelligence, machine learning, blockchain, and augmented reality, can help you offer a unique and innovative user experience, leading to higher ROI. Work with a development partner that has expertise in the latest technologies to leverage their potential.
Choose the Right Development Model
It can significantly impact the success and ROI of your mobile app project. You can opt for the traditional Waterfall model or the agile Scrum model, depending on your requirements and preferences. A waterfall model is a linear approach that focuses on collaboration and flexibility. Discuss with your app development outsourcing partner which model suits your project and business needs.
Ensure Quality Assurance and Testing
These two are critical steps in ensuring a high-quality and bug-free mobile app. Make sure your development partner follows a robust testing process that covers functional, performance, and security testing. Conduct user acceptance testing to ensure the app meets your requirements and offers a satisfactory user experience. A high-quality app can help increase user engagement and retention, leading to higher ROI.
Ongoing Support and Maintenance
Ongoing support and maintenance are essential to keep your mobile app up-to-date and relevant. Regular updates and bug fixes can improve the app's performance, security, and user experience. A well-maintained app can help increase user loyalty and retention, which directly links to a higher ROI.
Analyze User Metrics
Monitoring and analyzing user metrics such as app downloads, user engagement, retention rate, and conversion rate can help you understand the app's performance and identify areas for improvement. Use analytics tools such as Google Analytics or Mixpanel to track user behavior and preferences. Analyze the data regularly to make informed decisions and optimize the performance of the app, leading to higher ROI.
Leverage Cloud and Serverless Technologies
Cloud and serverless technologies can help you reduce infrastructure costs and improve scalability and reliability. Cloud technologies such as Amazon Web Services (AWS) and Microsoft Azure offer a range of services, such as hosting, storage, and database management. Serverless technologies like AWS Lambda and Azure Functions allow you to run your app's backend logic without managing the underlying infrastructure. Leveraging these technologies can help you maximize your ROI by reducing costs and improving performance and liability.
Protect User Data and Privacy
In 2023, users are increasingly concerned about their data privacy and security. As a mobile app owner, it's your responsibility to protect users' data and privacy. Make sure your outsourcing partner follows industry standards and guidelines for data security and privacy. Implement encryption, authentications, and authorization mechanisms to ensure user data is secure. Comply with data protection regulations such as CDPR, CCPA, and HIPAA, depending on your app's nature and location. Protecting user data and privacy can help you build trust and credibility with your users, leading to higher engagement, retention, and ultimately, higher ROI.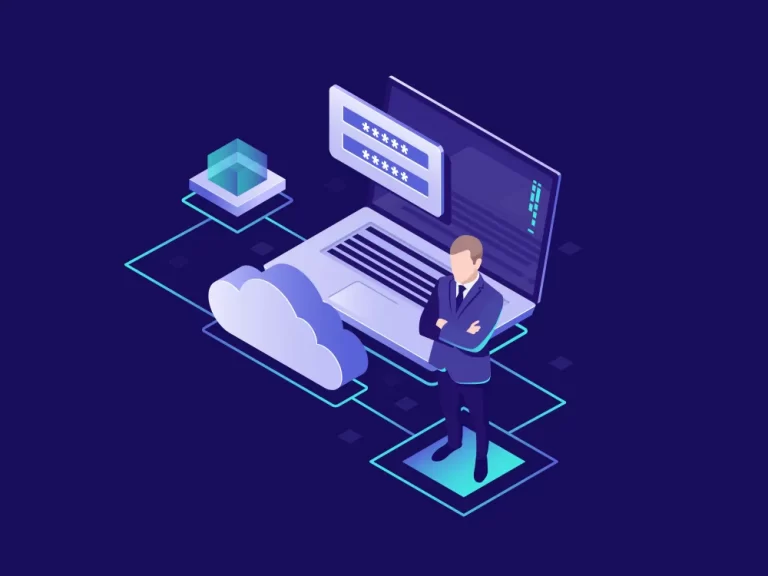 Conclusion
Outsourcing mobile app development can be an effective way to maximize your ROI in 2023. However, it is essential to choose the right development partner and follow the tips and strategies mentioned in this blog. Define your objectives and expectations. Importantly, research the market and your competitors to understand user behavior and preferences. Choose a development company with experience in your industry and a proven track record of delivering high-quality apps. Set realistic goals and expectations, and focus on user experience to increase engagement and retention. Implement effective marketing strategies and embrace the latest technologies to offer a unique and innovative user experience.
At Celect Studios, we have a team of experienced developers who specializes in developing mobile apps for various industries. Our portfolio includes successful apps in healthcare, education, finance, e-commerce, and more. We follow a structured development process that ensures high-quality and timely delivery of your app. We work closely with our clients to understand their needs.
Contact us today to discuss your mobile app development needs and how we can help you maximize your ROI in 2023.