In a world where eCommerce is booming at a serious pace, everyone wants to reap the rewards it offers. With Amazon setting an excellent example of eCommerce transition to mobile, other eCommerce firms are following suit to get a solid eCommerce mobile application developed for their brand. However, many factors, aspects, and outcomes must be considered to build an e-commerce app. This guide will cover everything about creating an eCommerce mobile application for your business.
Why develop an eCommerce app?
The breakthroughs in mobile development have entirely transformed our way of life, and eCommerce is no exception. Through the assistance of a mobile eCommerce app, customers can shop with a few clicks and swaps from the comfort of their homes. However, there are many other reasons why an eCommerce mobile app can be an asset for your firm.
High Demand from Customers
Looking around, you will find many people are constantly glued to their mobile phone screens. Most likely, they are scrolling through online eCommerce websites and applications and window shopping for the things they want to have. Interestingly enough, about 85% of customers prefer shopping via a mobile application instead of a mobile website. The most fundamental reasons for this preference are ease of access, speed, faster page loading times, and personalized content. An app developed with consideration makes it easy for customers to navigate the e-store conveniently and help them get what they want without hassle. Therefore, eCommerce cannot reach its full potential only through a website. It needs the support of mobile phone applications as well.
Competitive Edge in Business
To build an e-commerce app means to have a stark edge over those competitors who have yet to employ mobile app development in their workflow. Furthermore, if a customer is conflicted between buying from your competitor, who has a mobile website, or from you, who has a mobile application, chances are they will buy from you instead of going through all the trouble of finding their desired product on a vast website.
Improved Marketing Communication (comms)
One of the best advantages of having an eCommerce mobile app is the capacity to improve communications with your target audience. This can be done through the use of push notifications within the mobile app. Brands can promote their campaigns, inform about updates, and effortlessly deliver other important information to users. The push notifications feature serves as a productive marketing tool to boost comms with customers and generate revenue streams.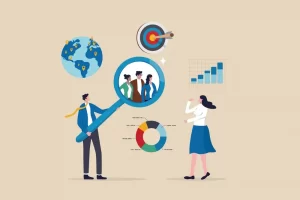 Personalized Shopping Experience
You can gather valuable insights about customers by harnessing artificial intelligence, machine learning, and other emerging technologies through a mobile application. For instance, it can involve the users' interests, the time of the day they prefer to shop, the time they take before buying, etc. From the data analysis, you can offer a personalized experience to users.
How to develop an e-commerce app?
Here are some steps that can assist you in building a mobile e-commerce application, even if you lack significant coding experience.
Do A Thorough Market Research
A thorough market research will lay down a sturdy foundation for your app. Start with a little bit of introspection. You need to figure out if your app will be on the same scale as Amazon and Alibaba or if it will target a particular niche like Nike and Ralph Lauren. You must clearly pinpoint the domain you will be working on. All the strategies, features, and analytics will rely on the playground you choose at this stage. Only after mapping the right product(s) category should you proceed to the next step.
You can expect nothing but stiff competition from the saturated eCommerce market. It is highly probable that other apps are already offering whatever you plan to sell through your ecommerce application. This is why you need to pay special attention to the USPs of your mobile app or service. It could be targeting a need that others haven't been able to fulfill. The main goal is identifying and sticking to your North Star from the start. Proper background research can help you gather detailed information about your target audience. This will determine how your app evolves over time.
Plan The Functionalities and Features
In order to recognize the features of your mobile e-commerce application, it's crucial to consider what you want to offer your customers. This can be done by implementing features based on the target audience, business goals, and budget. You can further rev up your ecommerce app development process by integrating OpenAI-powered ecommerce advanced search, improving the quality of your ecommerce search results and leading to more enhanced user engagement.
Remember not to overwhelm your users by integrating unnecessary and excessive features into your mobile app. This can lead to hindrances in app growth and decreased conversion rates. You can make your ecommerce app the first choice of customers through an ideal combination of features.
Choose A Development Path
When it comes to selecting an eCommerce mobile app development approach, there are two primary alternatives to choose from:
An e-commerce app development company to build a custom eCommerce app
eCommerce app development agencies usually have a reliable team with the resourcefulness and knowledge to build an e-commerce app. Should you choose to go with it, you get a wide span of services beyond just eCommerce app development. This includes rigorous testing, seamless deployment, and ongoing support. eCommerce mobile development companies guarantee that your eCommerce app operates smoothly, and no issues are faced by customers. The development team can employ cutting-edge technology stacks by evaluating the factors like scalability, security, and user experience.
A low-code app development platform
A less favorable but cheaper option is a low-code platform to build your ecommerce app. We don't oppose app builders, but choosing them carefully is essential. Pick a plan that offers enough freedom to customize and optimize your app as needed. Although app builders are not entirely wrong, caution is advised while using them as the app built from them are often laggy. To make the most out of an app builder, you must pick a plan that suggests sufficient freedom to modify and optimize your app as required.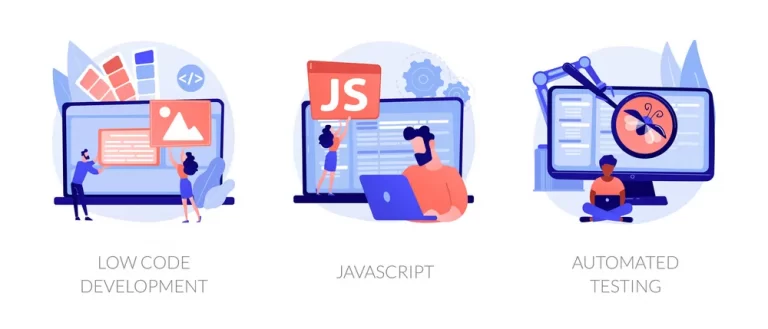 Design the UI/UX
If you decide to acquire ecommerce app development services to build an e-commerce app, the analyst unit can create a wireframe and mockups to construct the app's structure. Once the wireframing is concluded, the UI/UX team will create a design following the App Store and Play Store guidelines. A proficient web designing team understands how to align the logo, colors, fonts, and other visual elements that exhibit your brand's uniqueness.
Development of The eCommerce App
The development stage is the most critical stage of the entire process. After the planning and designing are concluded, the development team begins coding your mobile app. The developers write the front and back end code, incorporating different APIs and implementing the essential features. Employing the programming languages like Kotlin, Swift, and Flutter, the mobile app development team designs a scalable eCommerce app for you.
Testing of The eCommerce App
After the development phase, the app development team will conduct different testing practices to confirm that the app is free from bugs and that all the functions are running smoothly. Testing helps pinpoint and fix any problems before the app is officially launched. Suppose you have hired a testing crew. In that case, they will finish the complete app by running performance tests like unit testing, mobile device testing, and functional testing according to the business needs.
Final Deployment of the App
Long since you started to build an ecommerce app; it is now time for its deployment and release. Once your mobile app is hosted and published, it can be made live and available for Android and iOS users to download. Monitoring the app's performance after deployment and making important updates and modifications to deliver a more pleasing user experience is necessary.
The Rundown
The above guide will hopefully help you better understand the basics of eCommerce app development. Next time you search "how to develop ecommerce app in Android" to build an e-commerce app for your business, you can contact Celect Studios. We are an experienced mobile app development company, offering businesses exceptional e-commerce app development services worldwide.